College of Communication & Information
IDEA Learning Community Scholars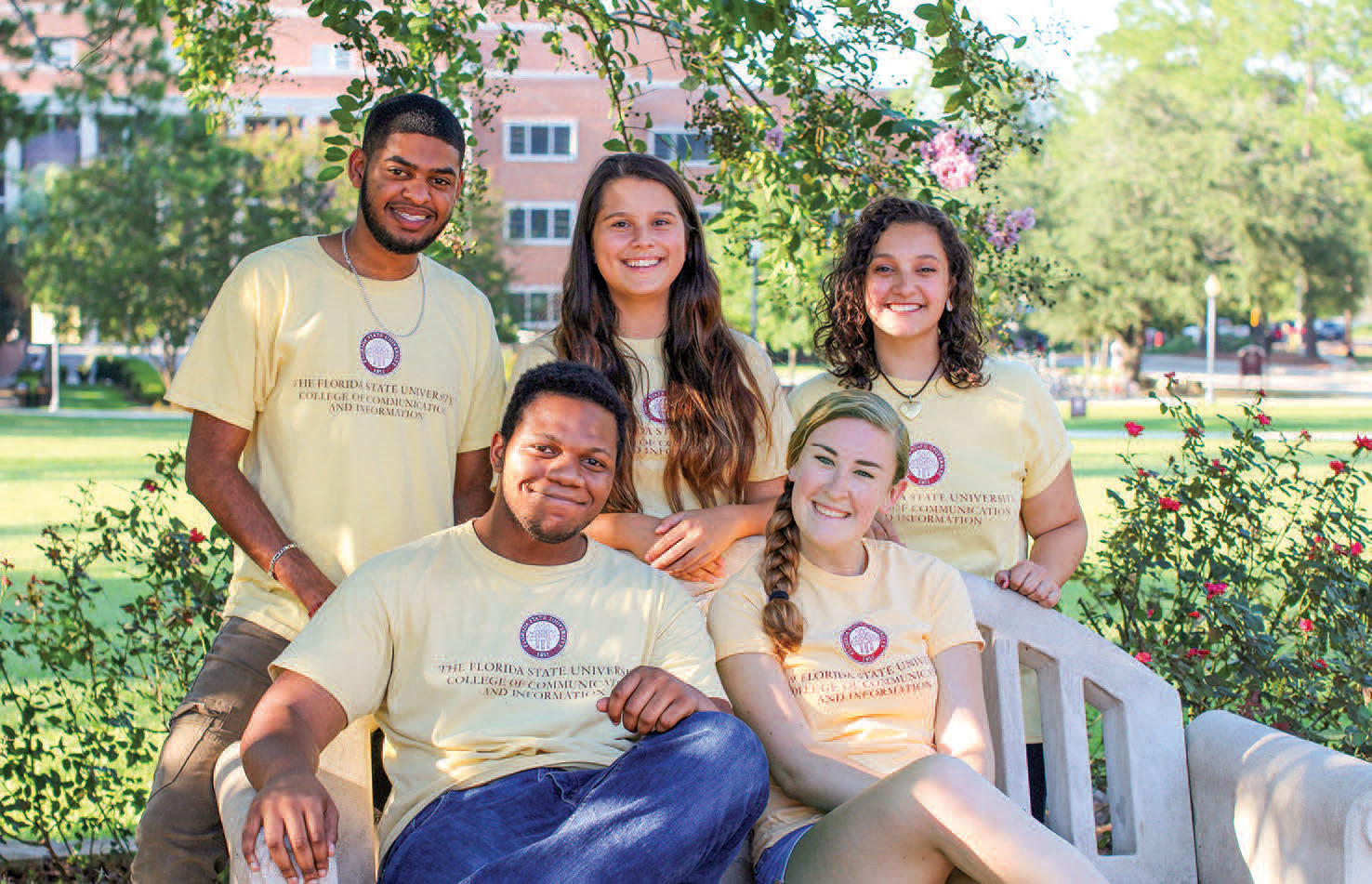 THE NEXT GENERATION OF INFORMATION PROFESSIONALS
The Innovation, Digital Fluency, Entrepreneurship and Advocacy Learning Community Scholars was launched in fall 2015 with the goal of preparing the next generation of information professionals for successful 21st-century careers.
IDEA Learning Community Scholars pursue a degree in residence at the Florida State School of Information Tallahassee campus in Library & Information Studies or Information Technology. The one-year immersive and intensive program is specially designed to prepare scholars to meet future needs of information- rich organizations for professionals with either health informatics or web development and administration expertise.
IDEA Learning Community Scholars meet together in a practicum during their first semester and are placed in internships in their final two semesters. These practical experiences are supplemented through immersive hands-on and community-oriented activities throughout their studies, ensuring that IDEA Learning Community Scholars graduate with the tools and skill sets they need to integrate innovation, digital fluency, advocacy and entrepreneurship into successful professional careers in information-rich organizations.
With the generosity of donors, we will be able to sustain and expand the IDEA Learning Community Scholars program for many years to come.
Being a part of the IDEA community has been an illuminating experience. This program builds leaders. Exploring in-depth meanings of innovation, digital fluency, entrepreneurship and advocacy has granted me the opportunity to meet and pick the brains of innovators and entrepreneurs in the local community. These interactions have been a catalyst to my confidence level. I feel empowered to drive positive change in the world.
CHEYVONNE YOUNGBLOOD, 2015 IDEA SCHOLAR
How You Can Help
$25,000 AND ABOVE
Named scholarships
$5,000 AND ABOVE
Professional development opportunities for scholars
$1,000 AND ABOVE
Support for community outreach efforts
$500 AND ABOVE
Annual giving support