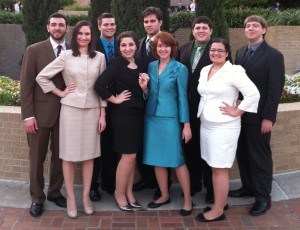 FSU is committed to maintaining a nationally competitive forensics program and we need your support to ensure its future. Join the effort to guarantee that future students will have the opportunity to grow and learn through forensics.
You can guarantee the continued success of the FSU Forensics program with financial support and participation in various ways:
1. Give to the annual fund. Your gift to the annual fund will provide ongoing support for student workshops, travel to tournaments and participation in campus events and other related team activities.
2. Create an endowment. With your financial support an endowment will be created, which will generate enough interest income to provide the team with:
A faculty coach
Travel expenses for the coach and team members
Annual Sponsorship Opportunities
Technology upgrades
Make a gift in honor of Dr. Marilyn J. Young through the Marilyn J. Young Endowment for Intercollegiate Debate. In the designation, select "Designate A Fund" and then type in "Marilyn J. Young Endowment, Fund # 07748"
---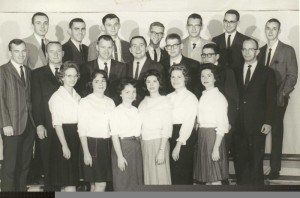 Have a good story and photos you would like to share about the Forensics program from "back in the day"? Tell us about a funny, poignant, cherished, or otherwise memorable moment from your years on the squad. Email your submissions to Dr. Marilyn Young at myoung@fsu.edu.
---